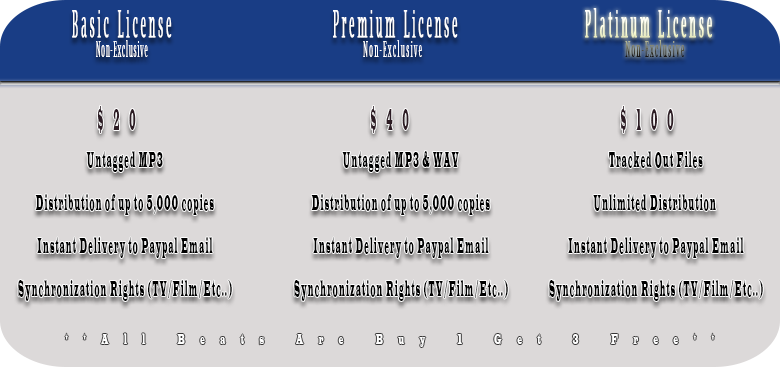 HOW TO USE OUR STRICTLY BEATS CATALOG

1. Click Add in the Beat player next to the beat download you want to purchase. Select instrumental price then Click the "Buy Now" button at the top right of the beat player.
2. Buy instrumentals. Use any of PayPal's options (credit/debit card, eCheck, or Direct Transfer)
*You do not need a PayPal account to buy*
3. Download beats.You instantly receive an E-mail with untagged beat download link!


5 Tips To Turn Good Rap Songs Into Hit Songs
©
2014 GOONONTHETRACK.COM beats for sale|pop beats|beat download|download rap beats|beats download|instrumentals|rnb beats|download beats|hip hop beats for sale|beats for rap|exclusive beats|